Ingredients
Gelatin, Glycerine, Purified Water, Natural Mixed Tocopherols [soy]).
Fish oil derived from anchovies & sardines.
Suggested Dose
Take one softgel daily with food.
Supplement Facts
| | |
| --- | --- |
| Calories | 10 |
| Calories from Fat | 10 |
| Total Fat | 1 g |
| Vitamin E | 1 IU |
| Fish Body Oils | 1,100 mg |
| EPA | 300 mg |
| DHA | 200 mg |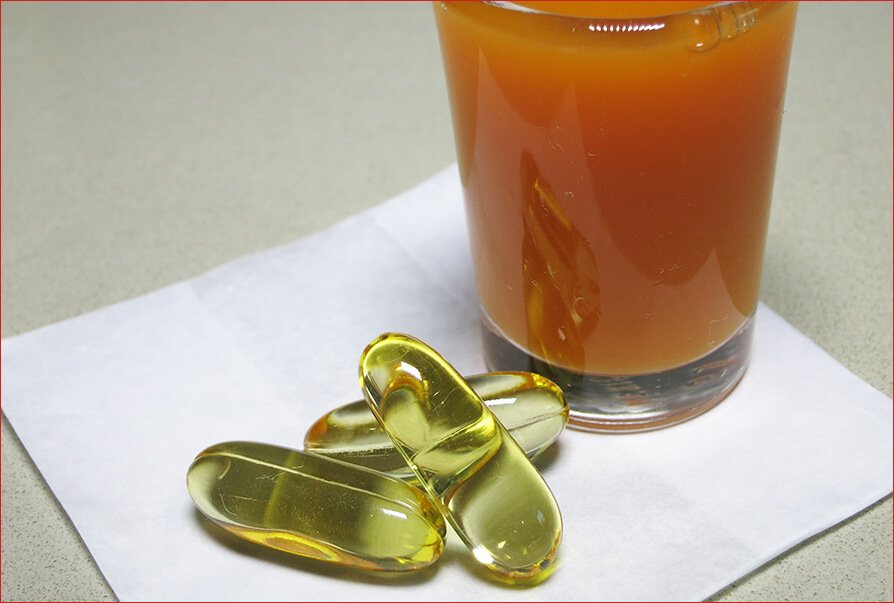 Trader Joe's has an impressive array of dietary supplements that are easy to miss, but surprisingly well-priced (or not surprisingly, if you're familiar with TJ's value). This section is really worth a browse – you'll find a lot of great stuff here (though we're still looking for Fiber and Activated Charcoal to make an appearance).
It's worth stating that dietary supplements are always tough to compare and review, as they have different benefits for different people – plus, they're just one part of a nutritious diet, and should only be added into the mix after careful research.
That said, we liked these Omega-3 pills because of their value and their lack of fishy aftertaste or smell. We took them at night, and didn't notice any bloating or any unsavory flavors, etc. On the flip side, we're not sure we noticed any physical benefits after a 3-month trial, but Omega-3 Fish Oil is more of an internal thing, and we felt good knowing we were adding valuable fatty acids into our diet.
Currently TJ's has 2 fish oil options – this 1,100 mg option and another 1,200 mg option that claims to be odorless (priced $1 more). While we found this 1,100 mg version to be odorless as well, you might find the additional bump in fish oil (and therefore slight bump in EPA and DHA) compelling for the extra price (Note: we didn't).
We could all (probably) use more omega-3 fatty acids into our diets – it's great for heart health, joints and more (when used as directed). We're happy with this dietary supplement from Trader Joe's, and we'll be keeping it on our shopping list.
Cheers to your health!
Review Overview
Summary : We found these Fish Oil pills to be well-priced and packed with Omega-3 goodness. We didn't experience any fishy taste, bloating, or other negative side effects. A win in our book!