Ingredients
Gelatin, Glycerine, Purified Water, Antioxidant Blend (Rosemary Extract, Ascorbyl Palmitate, Natural Mixed Tocopherols [soy]). Fish oil derived from anchovies & sardines.
Suggested Dose
Take one softgel daily with food.
Supplement Facts
| | |
| --- | --- |
| Calories | 10 |
| Calories from Fat | 10 |
| Total Fat | 1 g |
| Cholesterol | 5 mg |
| Fish Body Oils | 1,200 mg |
| EPA | 400 mg |
| DHA | 200 mg |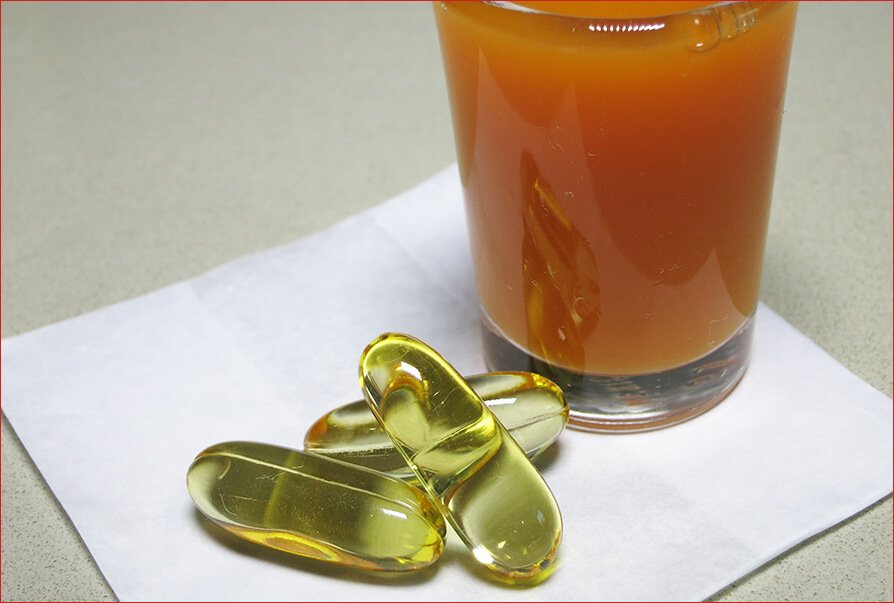 Dietary supplements are sometimes a necessary addition these days, as it's become increasingly more difficult to get all the required and beneficial nutrients into our diet. In a perfect world, we'd all eat well-rounded and nutritiously optimal foods every day, rendering supplements unnecessary – but that's just not a reality (for us at least).
Thankfully, there are tons of options out there, and your local Trader Joe's has a well stocked aisle of reasonably priced supplements, vitamins and other helpful pills and powders.
A great example is this Molecularly Distilled, Odorless Omega-3 Fatty Acid Fish Oil supplement.
First, as we've mentioned before, dietary supplements are tricky to compare and review – they offer different benefits for different people, and they're just one part of a nutritious diet.
That said, we liked these Odorless Omega-3 pills – with a few caveats and considerations. These 1,200 mg fish oil softgels are sold at a premium compared to the 1,100 mg version because the capsules are slightly larger in size, and therefore contain slightly more fish oil and EPA (DHA benefit remains unchanged for some reason). They also have an "antioxidant blend" added in the ingredient list (but not mentioned on the label otherwise), and claim to be odorless due to a "steam deodorization" process mentioned on the bottle.
That all sounds good, and on the surface these seem like a better option, BUT when we tested the alternate 1,100 mg version for a 3-month period we didn't notice any fishy aftertaste or bloating, etc either. So while those other softgels don't claim to be odorless, we found them to be odorless.
Point is, in our experience there might not be that much of a difference between the two TJ fish oil options, so it might be worth evaluating on price and going for the less expensive 1,100 mg option. Your call though.
We could all (most likely) use more omega-3 fatty acids into our diets, so either option should offer a potential improvement in your heart and joint health. At these prices, you can hardly go wrong!
Cheers to your health!
Review Overview
Summary : We found these Fish Oil pills to be priced right and packed with Omega-3 for heart and joint health. We didn't notice any fishy taste, bloating, or other negative side effects either. A bonus in our book!