Ingredients
Pasteurized Skim Milk, Pasteurized Cream, Milk Protein, Whey Proteins, Citric and Lactic Acids, Salt, Gums (Xanthan, Locust Bean and Guar), Microbial Rennet.
Nutrition Facts
about 8 servings per container
Serving size
2 Tbsp (30g)
---
Amount per serving
% Daily Value*
Trans Fat 0g
Includes (Not Listed) g Added Sugars
0%
Protein 4g
---
Vitamin D (Not Listed) mcg
0%
Potassium (Not Listed) mg
0%
---
The % Daily Value (DV) tells you how much a nutrient in a serving of food contributes to a daily diet. 2,000 calories a day is used for general nutrition advice.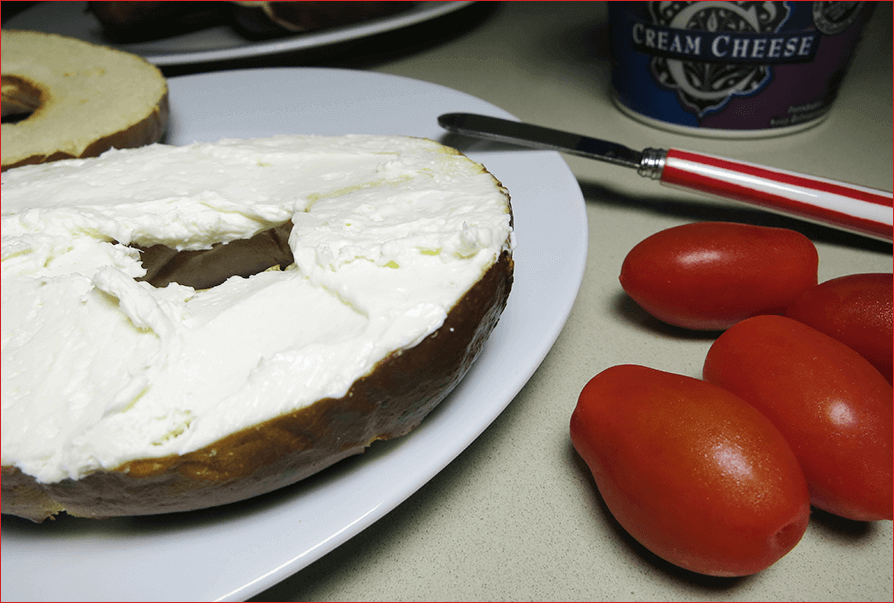 While we can appreciate counting calories and watching our weight, we've never been fans of "light". In our opinion, we'd rather skip or cut back vs. sacrifice flavor and richness. So no surprise, we generally don't buy light or skim dairy products. This one snuck past our radar.
We've been looking to sample TJ's Whipped Cream Cheese, and when we saw this product we interpreted "Light Whipped Cream Cheese" as "Lightly Whipped Cream Cheese". But this product is actually mislabeled in our opinion. It shouldn't be called "Light Whipped Cream Cheese" it should be called "Whipped Light Cream Cheese". Semantics? We don't think so.
Regardless, we gave it a try.
Sadly this cream cheese missed even our low expectations. In addition to it's lack of fullness in it's flavor, it had an subtle tang or sourness to it. It tasted more like sour cream or sharp cottage cheese than cream cheese.
Next time we'll stick with the whole milk version.
Have you tried this cream cheese from Trader Joe's? Let us know your opinions in the comments below!
Below Image Text Goes Here...
Review Overview
Summary : Confusing label aside, we didn't enjoy the subtle sour flavor of this cream cheese.